Shaping has no limitation
Shaping has no limitation
Complex, weight control formula in capsules, without stimulants or caffeine
stimulant-free
complex formula
without caffeine
Available soon!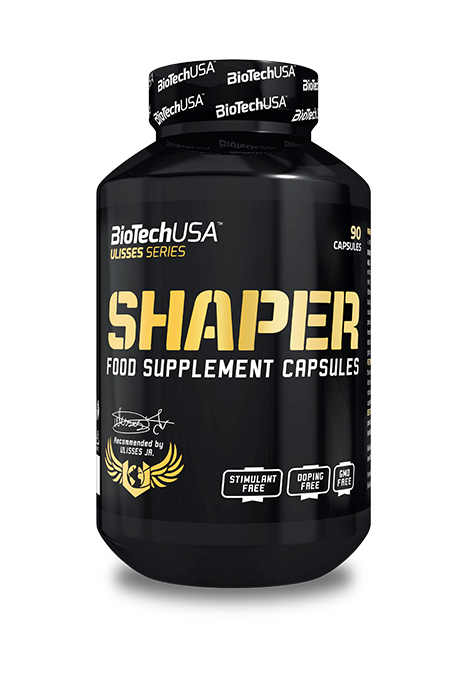 Why is it good for you?
Caffeine-free
Lactose-free
Doping-free
With functional amino acids
With 2 types of herbal extract
With 4 types of trace elements
With 5 vitamins
We recommend the Shaper if you:
Would like to lose weight, even if it's significant excess weight.
Are looking for a product that you can safely consume for a long term.
Both for ladies and gentlemen.
Are lactose intolerant.
Are sensitive to caffeine.
What does one serving contain (3 capsules)?
= one serving
612 mg L-carnitine (from L-carnitine-L-tartrate)
functional vitamin and minerals complex
More about the ingredients
Recommended use
Ulisses the #1 fitness icon in our generation
Ulisses inspires millions of people to reach their goals. During the 20 years he has been active in bodybuilding, Ulisses managed to build an incredibly harmonious yet massive amount of muscle. This is why many celebrities ask him to help them reach a perfect shape. The time has come for you to be also partaking of this knowledge. Together with BioTechUSA Ulisses created Charger, the intra-workout formula of the Ulisses Series, which combines the sportman's experience in bodybuilding and the professional skills of the premium brand acquired in the field of dietary supplements.
More products
Iso Whey Zero Ulisses Line
Explore and buy
Charger Ulisses Line
Explore and buy
Surge Ulisses Line
Explore and buy